As your local water utility provider, we strive to keep you continually updated on all matters related to your water service. If you do not find the information you need, please contact our office and we will gladly assist you!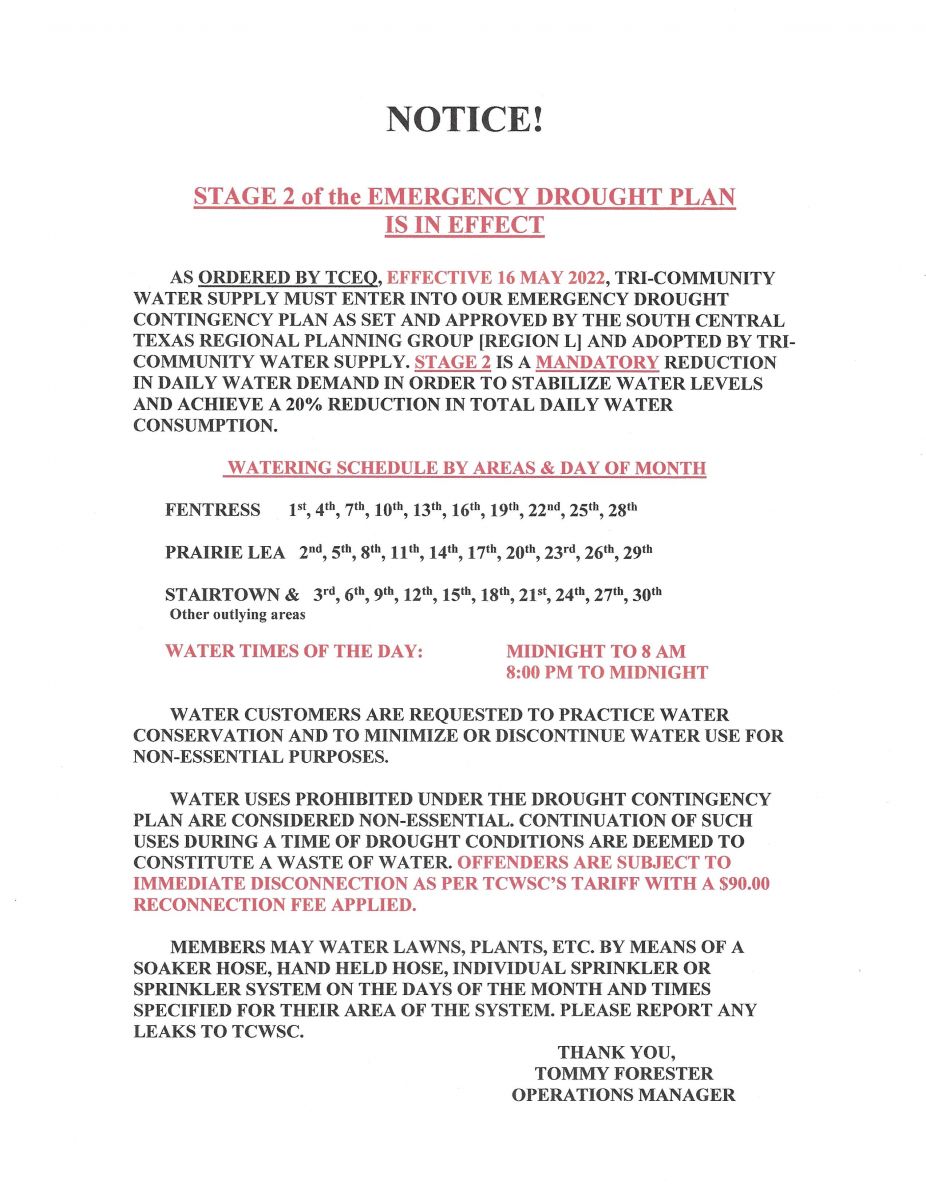 When temperatures are consistently at or below freezing:
If you have pipes that are vulnerable to freezing, allow a small trickle of water to run overnight to keep pipes from freezing. The cost...
Coronavirus (COVID-19) Information

The health and safety of our customers and employees is a top priority of the Tri-Community Water Supply Corporation board and management. Below are a list of...
Tri-Community Water will occasionally list job opportunities for your viewing. Tri-Community Water is not affiliated with any of the job opportunities listed; if you are interested in one of the...